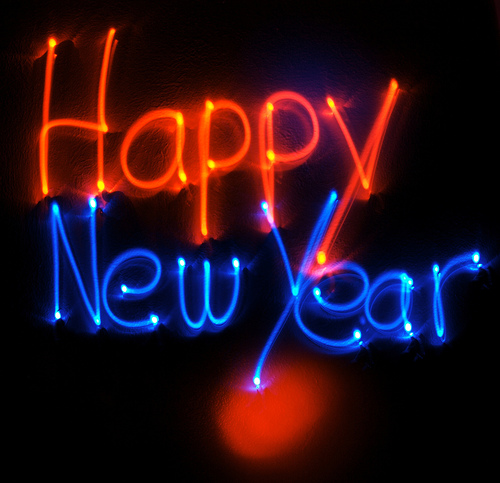 Happy New Years!
Now that it's 2011 time to reflect on 2010. It's been a good past year for me, lotta ups lotta downs, but without a doubt a good music year! I have compiled a list of 2010 CDs that to me are a quintessential to the year! I preface this list with not knowing anything about the modern rock world with the exception to Wilco or Radiohead, and with modern classical music I'm also behind in the times with that..... so essentially this list is all jazz, or jazz-ish (the big umbrella). Also these are my own personal CDs of things I've bought/listened to and there are a lot of great releases that I haven't gotten to yet so they aren't listed (like new Tony Malaby, new Mary Halvorson, Marc Ribot, etc...)
1. Chris Speed, Oscar Noreiga, Jim Black, Trevor Dunn - Endangered blood
I was able to see this group in Colorado in December and they were selling their Skirl record release CD at the show, even though it's not available anywhere else. This was the best show without a shadow of a doubt that I have seen in all of 2010, incredible energy, great tunes, and very obvious that these guys have been playing with one another in various groups for years. They closed with an Ornette tune that was right up this band's alley (unfortunately not on the CD).
2. Keith Jarrett, Charlie Haden - Jasmine
These two, as far as I know, have not played/recorded with one another for years, so it's nice to hear a duo record, of mostly beautiful ballads in this intimate setting. They recorded severals albums back in the 70s with Paul Motian and Dewey Redman, so to hear this reuinion is quite nice! I'm working on transcribing the bass parts right now, because my weaknesses are playing without a drummer AND playing slow tempos, so I'm getting a lot out of it. Charlie Haden's sense of time and phrasing is out of this world!
3. Dave Douglas - Spark of being (LP!)
Finally modern jazz groups are starting to release LPs!! I've seen it in the Bad Plus and in the new Fred Hersch record, but this is the first recent jazz LP purchase I have made. It sounds phenomenal, and I can't wait to hear this trilogy of albums with the modern silent movie that the music is written to accompany.
4. The Bad Plus - Never stop
The Bad Plus making an album without covers, and nothing is lacking whatsoever. The original compositions are great, I've heard several of them over the years at their live shows, so it's great to hear a nice studio record, great sounding recording of them doing what they do best. I love how much this group is a BAND and not just three guys that got together for a record date, surprisingly it is a rare concept in these times of modern improvised music.
5. Jon Irabagon - Foxy
Doxy for 70+ minutes!!! And it's completely enthralling, entertaining, emotionally high energy, GET THIS ALBUM! Who knew the extended saxophone solo legacy was still intact. The motivic development of ideas keeps it charging, and the back and forth of the saxophone and drums keeps the listener excited through the entire recording. I would love to hear how the tune starts and ends, since it is faded in and out for the album.
6. Ches Smith's These Arches - Finally out of my hands
I was waiting for this record for a while, luckily there were several high quality videos on youtube of this band playing so I was able to hear what they sounded like in advance. Ches Smith, Mary Halvorson, Tony Malaby, and Andrew Parkins! This group is an incredible fusing of some of my favorite musicians, and the compositions seem to push them into territory that I haven't heard before.
7. The Claudia Quintet + Gary Versace - Royal toast
The more Hollenbeck albums I hear, the more composed it sounds, and the more layers that are there. This, more than most Claudia Quintet records, sounds cinematic, in a very good way! I can't wait to hear more of his writing for any ensemble (this group being one of the best for their long history together).
8. Michael Formanek - The rub and the spare change
Really interesting record, not what I originally expected, which is great! Very cool tunes, awesome to hear Tim Berne play over more of a North Indian sounding piece. There's a lot of great material in this record, and Formanek has put together and amazing group of like minded musicians. More of this please!!
9. Rudresh Mahanthappa and Bunky Green - Apex
I haven't given this more than one listen, but so far an incredible sounding record. The dual saxophones play so well together I start to lose track of who is who. I need to check this one out more!
10. Jason Moran - Ten
Also, I have only given this one listen, but it will be coming back to my CD player very soon! Congrats on the Macarthur grant!! Always great to see a musician, and an improvising musician at that on the yearly list.
EDIT:
I new I forgot something! Pool School by Tom Rainey!!! WHAT A KILLING ALBUM!!! Tom Rainey is one of the best drummers in the idiom, and this is his first under his name as a leader. More please, and I would love to hear what his compositions might sound like!!